Early Spring is a good time to start thinking about flood insurance due to snow melt in surrounding areas. As you can see in this graphic, flooding can come in many different forms: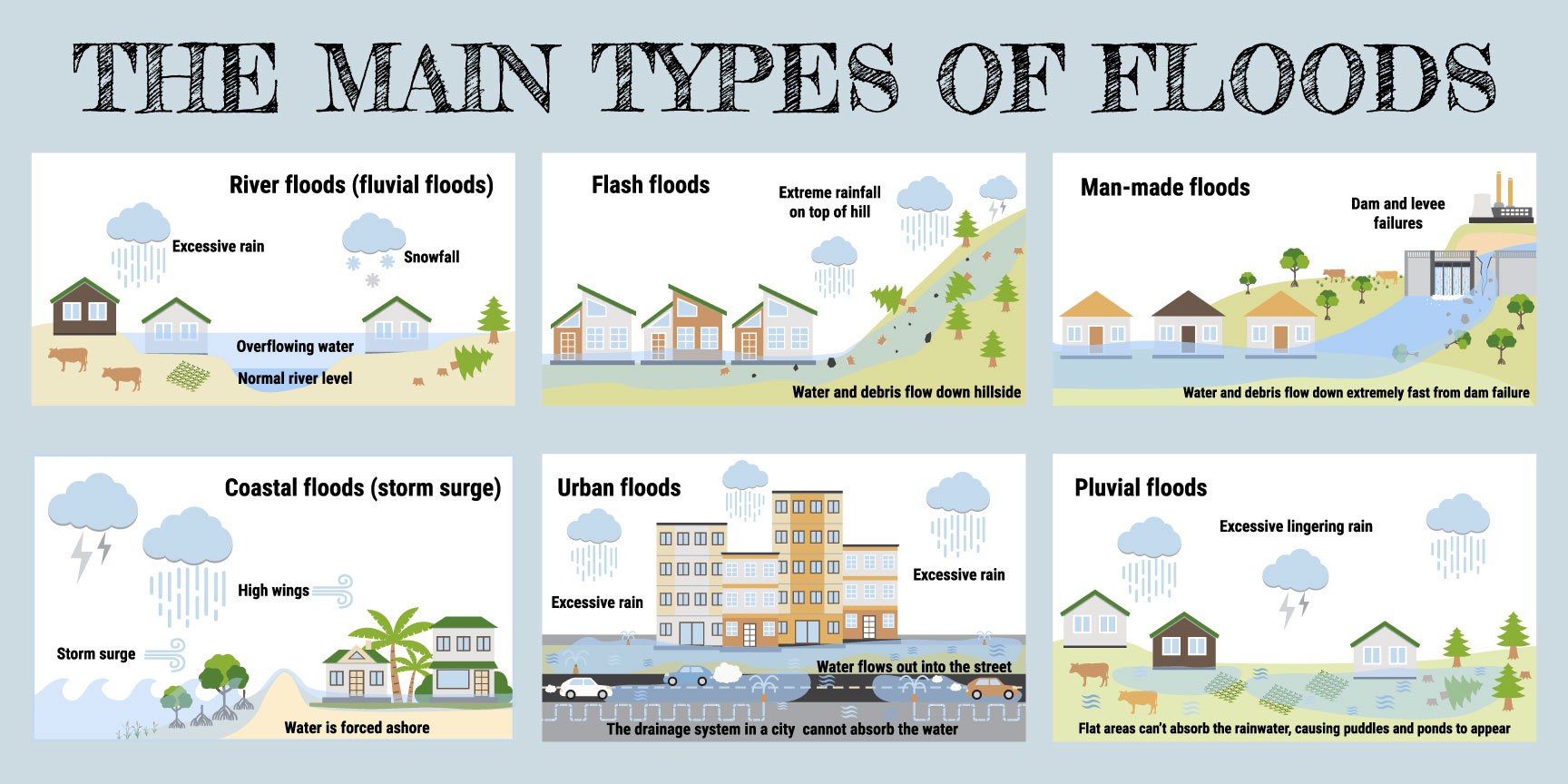 Coverage for buildings and belongings impacted by water damage specifically due to flooding can save you lots of money in the long run.
Flood insurance is a good idea for homeowners living outside flood zones because programs like FEMA's Individual Assistance (IA) can provide some financial help, they only do so after a presidential disaster declaration. The average IA payments are tiny in comparison to the average NFIP claim. For example, home owner's average claims from Hurricane Harvey were about $116,800, while the average IA payment was only $4,400. To see whether a property lies in an area that triggers the mandatory purchase requirement, visit FEMA's Flood Map Service Center.
That's where we can help. Purchasing a flood insurance policy, covering buildings and belongings impacted by water damage specifically due to flooding, is one of the best ways to protect yourself from the financial impacts of a flood.
Did you know?
Flooding can be financially devastating to households – just one inch of rain can cause $25,000 of damages to an average home.

Flooding threatens communities regardless of whether they sit near a coastline; 99% of US counties have been damaged by a flooding event in the last 25 years.

The average annual flood insurance premium is about $700.

There is a waiting period before your flood insurance policy goes into effect, typically 30 days from the application and premium payment date

You can still purchase your flood policy through our agency—even if you don't have an existing property policy with us.

Most flood insurance policies and basic property insurance policies do not cover water backup damage. This type of damage is typically caused by water that overflows from a sump pump or backs up through sewers or drains.
Contact us today to see how we can help with flood insurance and protection against water back up damages.